TempStars Dental Job Board
TempStars game-changing Dental Job Board is more advanced than dental recruiting agencies and helps you find and hire top dental professionals for your team.  It's free to post your job opening, and there are NO HIRING FEES! Seriously.
You can access TempStars Dental Job Board via the TempStars application on your mobile device or our website service that is also used for temping. Instead of tapping "Get a Temp", just tap the "Hire Staff" button at the top.  Easy!
Are you a reliable, professional Dental Hygienist or Assistant?
How the Dental Job Board Works
It's true it's 100% free to post your job on TempStars Dental Job Board.  So how does our Job Board support itself?  Well, it works on a token system. When a candidate applies, you see a lot of up-front information but not their resume or contact information.
To view a resume, you need to use one token, which costs $18+ applicable taxes.  You can purchase tokens in bulk for discounts, and if you have multiple locations, any tokens can be used for any location.
Before you decide if you want to use a token to view an applicant's resume, you have immediate and exclusive access to some key info about the applicant:
Candidate's year and school of graduation
How far they live from your office
Whether they have worked at your office before, and if so what your review of them was
Their track record for interview reliability
Our proprietary Recommendation Score, which uses our vast database of temping connections and reviews to suggest how happy you will be with the candidate
Our Recommendation Score is based on their overall reliability and professionalism on TempStars, including their work history with your office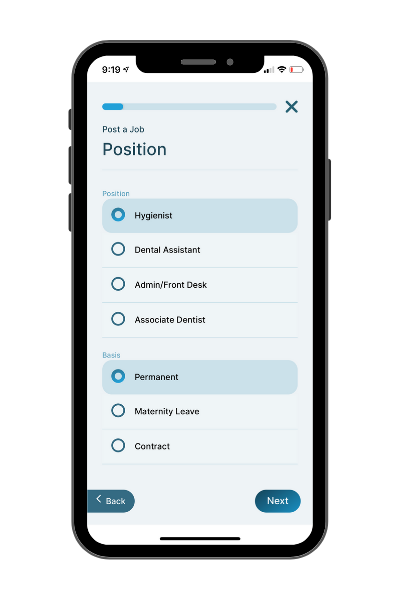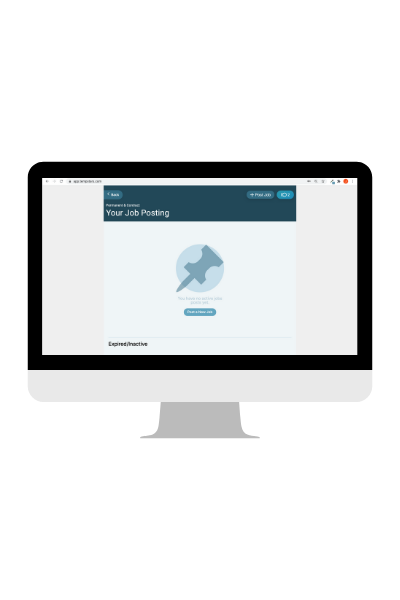 Are you a reliable, professional Dental Hygienist or Assistant?
Our very own Holly Broderick explains our Job Board…
Here are more things to know:
There are no up-front posting fees. And if you don't find any qualified candidates during the course of your job posting, you pay nothing.
There are no fees to hire a TempStars temp, or any applicants through the Dental Job Board.
Once you post your job, it is submitted for review/approval which happens within 24 hours.
Job Postings automatically expire 30 days from when you post them, but you can remove it sooner.
You can re-post the job ad after the 30 days and edit it at any point while it is posted
The Job Board is not for finding temporary dental hygienists or assistants – we have a great system for that already!
Using our Job Board gives you access to our membership of over 8000 hygienists and assistants.  With our database of dental temping shift reviews and feedback, it's the most targeted, powerful, dental-specific way to find the best available candidates.
Currently the Job Board offers postings and positions for Dental Hygienists, Dental Assistants, Admin/Reception/Managers and Associate Dentists. We'll be adding more positions soon!
Find and hire the top dental professionals on TempStars.
Are you a reliable, professional Dental Hygienist or Assistant?