Dental temping and hiring done right.
TempStars is the largest and #1 rated dental temping and hiring placement service that connects your dental office directly with our community of SUPERSTAR dental hygienists and dental assistants.  Skilled, reliable and friendly dental professionals available for dental temping and hiring – no hassles, no middle-man agency.
Currently, 98% of more than 3,200 Dental Offices say they're "Happy" or "Very Happy" with their TempStars hygienist or assistant.
Are you a reliable, professional Dental Hygienist or Assistant?
Over 3,200 Canadian dental offices (growing daily!) like yours, trust and depend on TempStars to keep their schedule full, their patients happy, and production on track – so they can relax.
Reliable & Professional Dental Hygienist or Assistant looking to pick up great dental temping shifts?
Our revolutionary Recommendation Engine helps you identify the best matches for your office based on real-world data unique to the candidate and your office.
Dental hygienists, assistants, associate dentists, admin and managers looking for your dream job?
Who we serve
We help over 3,200 dental offices connect directly with more than 8000 dental hygienists and assistants for dental temping and dental placement hiring. And we've got the best reviews around!
Our members love us!  We are the #1 Rated Dental Temping and Hiring Service.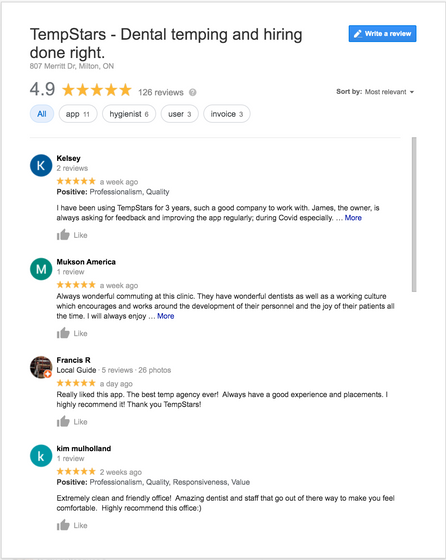 Where we are
We serve all of Canada's major centres, as well as Pennsylvania, Colorado, Arizona, Illinois, Massachusetts and Tennessee.
Toronto | Vancouver | Regina | Calgary | Edmonton | Winnipeg | Ottawa | Colorado Springs | Denver | Philadelphia | Pittsburgh | Phoenix | Scottsdale | Chicago | Boston | Nashville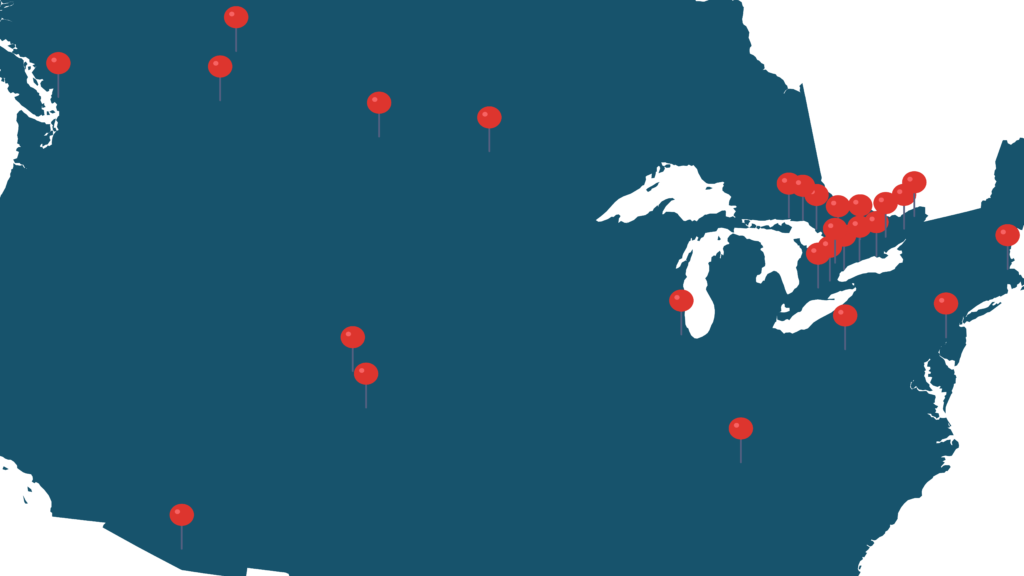 Don't see your city/town? Don't worry, we'll be coming to your area soon!
Sign up now to receive notifications when we launch in your area.
TempStars was created by a practicing dentist for fellow dental professionals. Because we all deserve to be happier at work.
Ready?