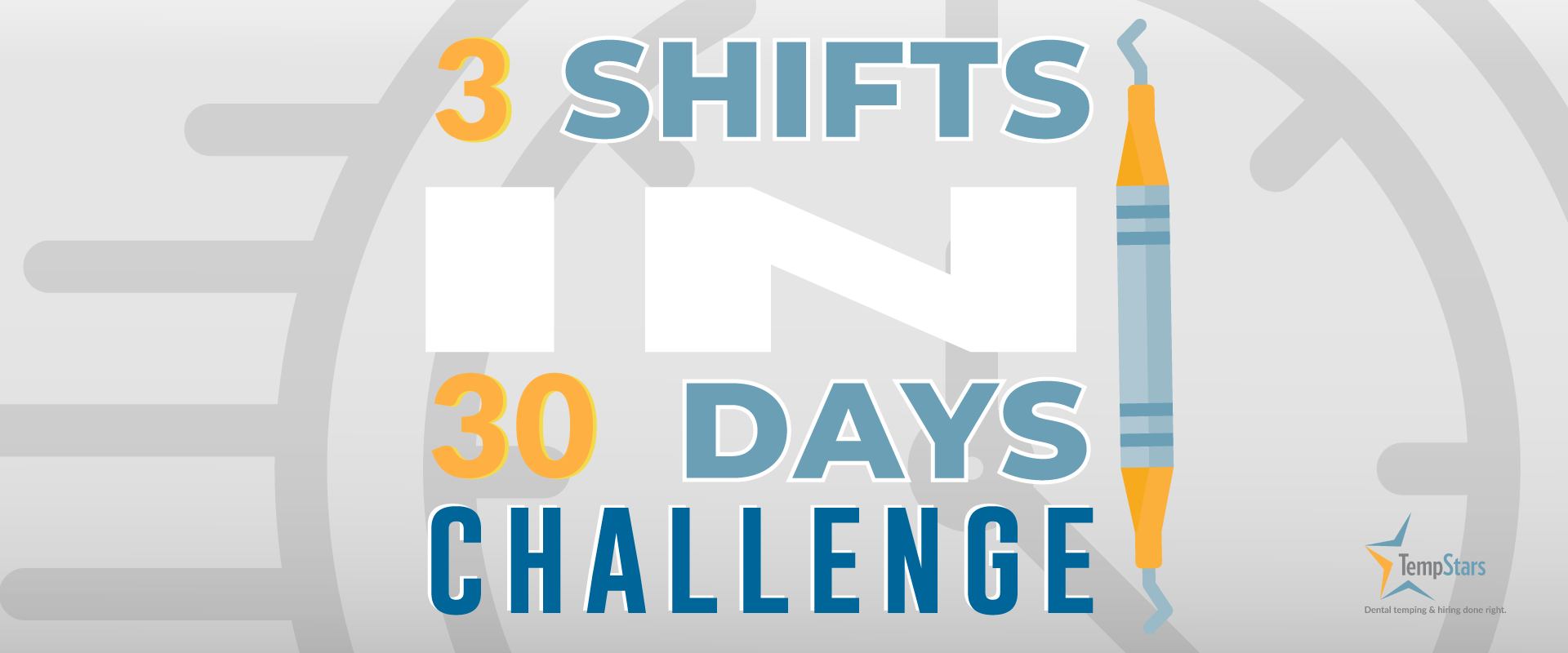 3 Shifts in 30 Days
We are really excited to announce a new offer for newly joined TempStars members – TempStars '3 Shifts in 30 Days' Challenge. The promotion is for any new Dental Hygienist or Dental Assistant (based in Ontario) who joins TempStars on or after May 3, 2021.
The new member challenge is to reward those who really step it up by completing 3 shifts in 30 days. Any new member that successfully completes the challenge will receive a $25 Amazon.ca Gift Card.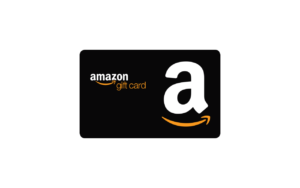 This promotion is only open to those that currently reside in Ontario, Canada.
You are only eligible for this promotion if you joined TempStars on or after May 3rd, 2021.
Your membership must still be in good standing when the 3 temping shifts are completed.
Shifts must be completed within the first 30 days of joining TempStars. For example, if you join on June 1st, you must complete 3 shifts by (and including) July 1st.
Maximum 1 Gift Card per Member (meaning, it's not another $25 Amazon Card every time you complete 3 Shifts in 30 Days ? )
Our system is automatically set up to detect anyone who qualifies, so when you've completed 3 shifts within 30 days according to the above guidelines, you'll receive a congratulatory e-mail notifying you that your gift card is on it's way!
Here are a few tips to get you started
Submit offers to shifts that start the soonest. The amount of offers you can send at one time will increase really quickly the more shifts you complete, so complete them sooner so you have more wiggle room to get all 3 shifts done in the 30 days.
Submit an offer that is fair to you and the office. Being a new member of TempStars, office's might not know yet how fantastic you are, so just be sure your hourly rate is fair to everyone 🙂
Only submit offers to shifts you can be committed to working. Cancelling shifts will void your eligibility to get the gift card and jeopardize your membership with TempStars. If you know you have a free day and want to work, definitely apply. If you're unsure, best to wait.
TempStars is Canada's Largest and #1 Rated Dental Temping and Hiring Service

TempStars connects Dental Offices directly with professional and reliable Dental Hygienists and Dental Assistants – for dental temping shifts. No middle man, no agencies, no hassles! You set your own hourly rate, you create you own schedule. Nobody is going to hassle you, no awkward negotiations. Find and book temping shifts with dignity and confidence – and be treated like the Dental Professional you are.
We also have a revolutionary Job Board that uses cutting edge technology to help Dental Offices and Dental Professionals find the best matches.
Our services are FREE for Dental Hygienists and Dental Assistants. Join the TempStars Community today!

Not yet a member? Get started today!
1000's of Dental Hygienists and Dental Assistants like you trust and rely on TempStars to provide fast, easy and predictable dental temping connections.